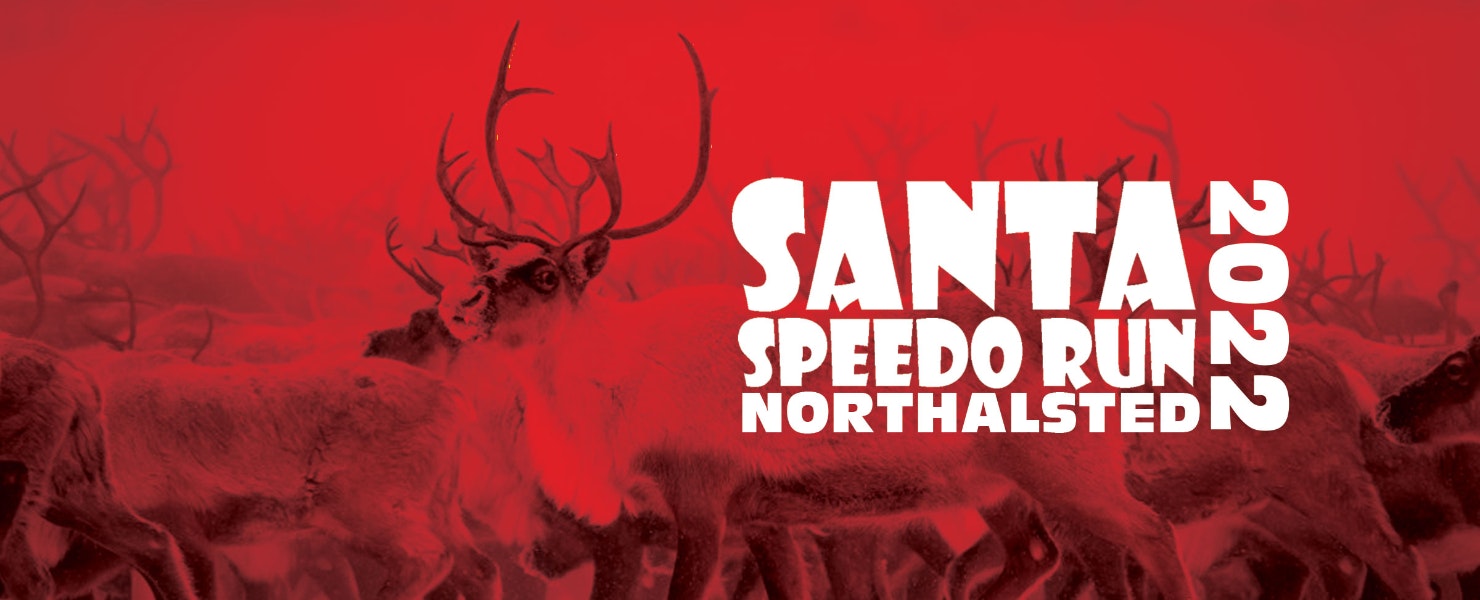 Do I have to be 21 years or older to be participate in the event?
Yes, you do. Absolutely no one under the age of 21 can participate in the event.
Who can take part in the run?
Aside from being at least 21 years old, anyone can participate regardless of sexual orientation, gender identity, and expression. In brief, everyone who supports the LGBTQ+ community is invited to be a part of the event.
Do I have to wear a Speedo to participate?
Don't let the name hinder you. Just be comfortable and be you. Runners have worn bathing suits of all kinds, long johns, onesies, and beyond. 
Where does the money I raise go and how is it used? 
All of the money that you raise goes directly to Center on Halsted to fund their many programs benefiting LGBTQ+ community members across Chicagoland. Incentive prizes are all paid for by our sponsors. 
Can I make a donation without running? 
Absolutely! You can donate by clicking on the "Donate Now" button in the upper-right hand corner of the page. You can decide whether to donate to an individual, a team or the event overall.
I registered to run. What do I do next?
Make sure you've created an account with  JustGiving our fundraising platform for the event. If you don't create an account, we won't know you exist, and we will be very sad for the holidays.
Do I run alone or with a team?
You can choose to participate by yourself or as a part of a team.  
Either way, the first step is to register for the event. Then, create your fundraising page via JustGiving 
If you are participating as an individual, you are all set. 
If you want to create a team or join an existing team, make sure you are now logged-in to your Just Giving fundraiser page. From there, choose "Edit Page" in the lower left-hand corner. Select "Team" in the sidebar options. 
From there, you can choose to "Create A Team" or "Join A Team." 
Having trouble? Just email us at santaspeedorun@centeronhalsted.org and we will help! 
Please see the answer above under "Do I run alone or with a team" for directions on starting a team. Feel free to email us at santaspeedorun@centeronhalsted.org if you encounter any difficulties.
Ok, I created a Just Giving account like you told me to. What next?!
That depends on your priorities. Some of you may jump right to planning your outfit for the day. We cannot blame you, and there's more on that below under the "Where do I shop for a Speedo? question.
But...what we really want you to do next is to build out your fundraising page. Because this whole-running-in-the-cold-with-barely-any-clothes-one thing has a higher a purpose, y'all.
So, take a moment to personalize your page. Add a photo. Add your name you'll be using for the event. Above all else, make it you.
I have no idea how to fundraise. I'm scared or discouraged or not sure I can really ask people for money. Can you help?
Yes!!! We are here to support you every step of the way. Be sure to download our participant toolkit above.
Next, make a list of your friends and family who you could imagine being supportive. Include even the people you're not so sure about because giving people the chance to surprise you is part of the holiday spirit.
Then, remember, the number one rule in fundraising (just like with Santa) is to ask.
So go ahead and ask for support of this great cause and spread the word of your participation on social media. 
And feel free to email us at santaspeedorun@centeronhalsted.org for assistance.
We typically run one mile, and you are welcome to walk or run at your own pace. Just remember to stay on sidewalks and stop for cars and bicycles at intersections. 
Is there a party this year? Shouldn't there be a party, people?
Yes, there sure is! We are over the moon in our reindeer-driven sleds to be back at Sidetrack this year!
Doors open early at Noon on Saturday, December 2nd.
How can I share my run with everyone? 
Social media is your friend! Use the event's Facebook page to let everyone know that you're raising money for a great cause this holiday season. Be sure to post photos of yourself and your team before, during, and after your run.  You'll be able to see other teams and their journeys on social media as well. 
Where do I shop for a Speedo?
If you don't already have a speedo and holiday gear, we recommend shopping at the Men's Room on Halsted where you'll receive a 25% discount when you mention "Santa Speedo Run."  Be sure to post photos of your team or individual outfits online to encourage donations from your friends and family.
Am I going to get some fun prizes if I fundraise?
Yes!  Visit here to learn about your fundraising incentives.
Who do I contact if I have any more questions or have problems registering?